Biography
Christophe Limayrac is a healer. He is not a dreamer, a wannabe, or a magician. He simply has a gift, the magnetism that comes from being Christophe-Limayrac-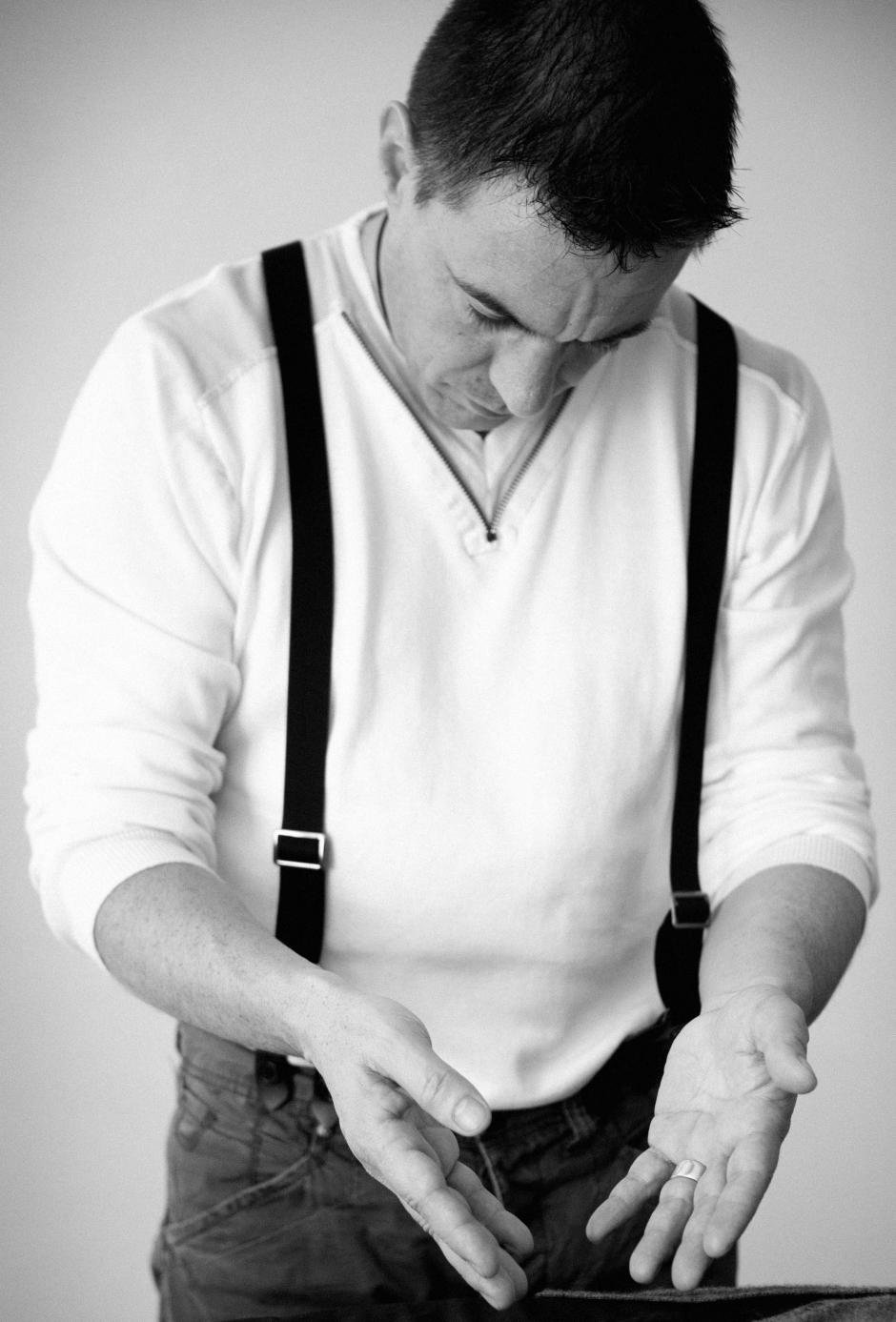 healer-magnetizer and has learned how to use that gift to the full. He soothes the symptoms of illness and treats pain, whether they arise in the tendons, muscles, the spine or the joints... He cures circulatory, ENT, digestive, genitourinary and respiratory conditions, fertility problems, pregnancy-related conditions, warts, burns, shingles and molluscum.
Nevertheless, he does not offer a substitute for conventional medicine. He does however offer complementary therapies, even alongside conventional medicine and in cases of serious illness, providing comfort to his patients or helping them to undergo treatment.
In his surgery at Faverolles in France, he welcomes his patients, listens to what they have to say and analyzes the origin of their sickness before beginning treatment. Each session lasts 45 minutes.

His entire life is built around his need to provide comfort to others. Even as a small child, growing up in the Agen region, his greatest pleasure was watching the bone-setters as they went about their work.
Guided by strong values such as honestly, respect, tradition and his initiation into the knowledge of the healers, he was guided by his thirst for learning and his need to share.

He traveled the world to develop himself professionally. He made the most of his travels every step of the way, drawing on the richness of his experience with the ancient world and with each different culture. Following his return to France, he met Jean-Claude Collard who acted as his mentor for several years, supporting him as he set about putting into practice the vast store of knowledge he had accumulated over time.

Christophe Limayrac, true to his philosophy, invested in Esperance 92"" where, after having been communications director, he assumed a leadership role and acted as its vice president, before eventually stepping down to focus on his patients."""